Ayurvedic Shirodhara Treatment

Shirodhara is a Purifying and Rejuvenating Therapy designed to eliminate toxins and mental exhaustion as well as relieve stress and any ill effects on the central nervous system. Shirodhara is a unique form of ancient therapy of pouring oil on the forehead from a specific height and for a specific period continuously and rhythmically allowing the oil to run through the scalp and into the hair. The concept of shirodhara is mainly concerned with the application of oil though the other liquids are also used for the therapy but they are associated with specific clinical conditions.

Benefits of Shirodhara Treatment
Reduce Memory Problem
Promotes better sleep
Improves Concentration
Body get Strengthened
Eye Disorder reduces.
Sleep is induced and Ageing is reduced.
Increase the Blood Circulation of head and brain
Improves the vision, hearing and clears the nasal problems.
Contact Us
Agni-Ayurvedic Village
E-Brochure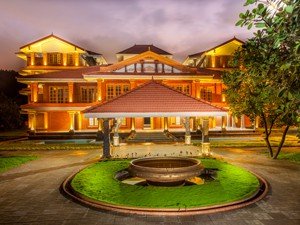 Morbe Village, Panvel Taluka,
Off Panvel - Matheran Road,
District Raigad, Maharashtra.