Karnapooranam Ayurvedic Treatment (Ear Care Therapy)

This is Process of medicated herbal juices or oils applied to the ears for 5 to 10 minutes. This process helps to clean the ear and avoid ailments associated to the ears.

Benefits of Karnapooranam Treatment
Cleans ear canal
Improves hearing
Loosens ear wax
Strengthens the bones in the ear
Prevents neck stiffness
Relieves Earache
Calms the mind
Strengthens surrounding nerves
Contact Us
Agni-Ayurvedic Village
E-Brochure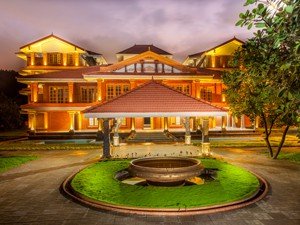 Morbe Village, Panvel Taluka,
Off Panvel - Matheran Road,
District Raigad, Maharashtra.