Ayurvedic Choornakizhi Treatment (Podikizhi Therapy)

Choornakizhi is one among the fomentation therapy. Herbal powders warmed in medicated oil is made into a bundle (kizhi), which is used for fomentation. After oil application, therapists foment the patient with kizhi which have been made warm in medicated oil which is kept at a constant temperature, and massage the patient. There are seven standard positions that a patient is made to adopt during treatment. Thereafter, the patient is advised to take hot water bath. Benefits of Reduces obesity, cures varicosity and Rheumatoid arthritis.

Benefits of Choornakizhi Treatment
Reduces inflammation
Promotes better Circulation
Relieves pain and stiffness in joints and muscular spasms
Improves Mobility and flexibility
Tones the Skin
Alleviates Arthritis pain
Contact Us
Agni-Ayurvedic Village
E-Brochure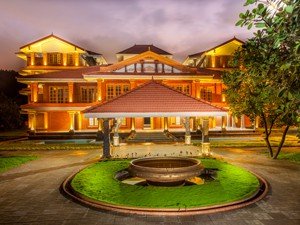 Morbe Village, Panvel Taluka,
Off Panvel - Matheran Road,
District Raigad, Maharashtra.